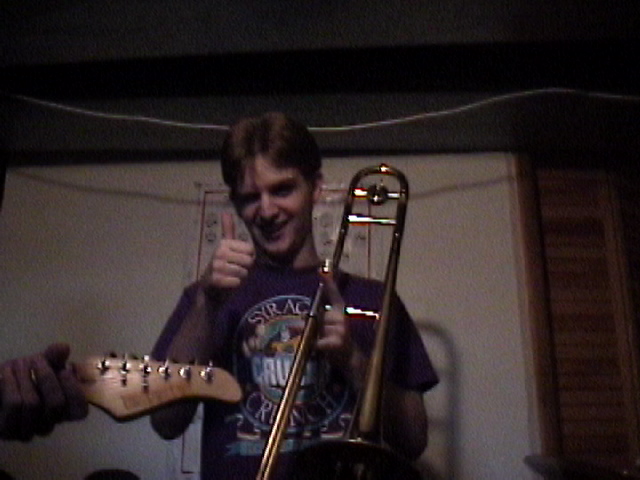 Name: Gregory Robert Sherwood
Date of Birth: May 28, 1986
Hair: Blond
Eyes: Blue
Hobbies: Meeting new people, breakdancing, the Gazelle Freestyle
Quote: "Life is like a box of animal crackers. You never know what you're gonna get, but you always want the walrus."
Greg is a talented young lad, whose skills on the trombone are only matched by his skills on the dance floor. However, with all of his talent, he has one major flaw: He cannot close doors when he enters or leaves a building. Greg is not sure how this could be a downfall, but it is a downfall nonetheless. On stage, Greg is a presence, but he will always be known as "The Wierd One." And frankly, that's the way he likes it.